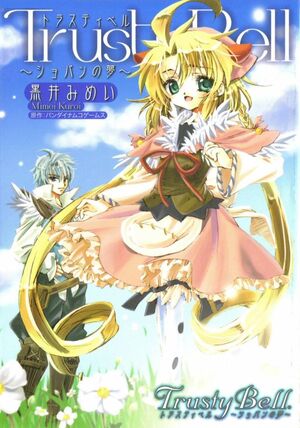 A manga adaptation based on the events of Eternal Sonata was released in 2008 authored and illustrated by Kuroi Mimei, with the story presented in ten episodes.
The manga presents a simplified adaptation of the story and features a number of key changes to the plot. Certain characters, such as Viola, Claves and Falsetto, are absent, and Salsa and March feature only briefly.
The story of the manga contains key differences from the game, though many similarities remain. Among the more notable differences between the manga and the game:
Ad blocker interference detected!
Wikia is a free-to-use site that makes money from advertising. We have a modified experience for viewers using ad blockers

Wikia is not accessible if you've made further modifications. Remove the custom ad blocker rule(s) and the page will load as expected.