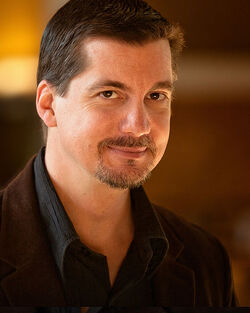 D.C. Douglas is the English-language voice actor for Jazz in the game Eternal Sonata. Douglas is a talent in a number of areas, including acting & voice acting, writing, producing, and directing. His works include Transformers: Rescue Bots and NCIS: Los Angeles. He was born on February 2, 1966 in Berkeley, California, U.S.A.
Selected works
Edit
Star Wars: The Old Republic
Resident Evil 5
Tales of Graces f
Without a Trace
24
Nier
External links
Edit
Ad blocker interference detected!
Wikia is a free-to-use site that makes money from advertising. We have a modified experience for viewers using ad blockers

Wikia is not accessible if you've made further modifications. Remove the custom ad blocker rule(s) and the page will load as expected.